Gambling Laws For Rhode Island
Anyone who lives in the US, whether they live in the far reaches of the Deep South, all the way on the west coast, or even tucked into the corners of New England has confessed to having at least a passing interest in gambling at least at some point in their lives. It's hard not to when the heroic images perpetrated by Tennessee Williams or Paul Newman are all at the front of our minds, and especially when anytime someone has a hard time falling asleep and turns on the television they're bound to see at least four major poker tournaments happening around the world. It makes you wonder if Rhode Island gambling laws allow this kind of entertainment.
While just like in all things, the reality of gambling is no match for the romantic fantasy, those who enjoy the hobby regularly and responsibly can attest that not only does it offer a great deal of fun and excitement, but even the potential to turn a profit. Of course gambling isn't for everyone which is fine, but many Rhode Island residents who even confess to having a great interest in the activity wind up not participating due to a belief that betting even a couple dollars on the outcome of a card game can land them in jail. Well, this site is here to help dispell any myths and provide guidance when dealing with Rhode Island gambling laws.
While the federal laws which govern all US citizens declare that the facilitation of illicit gambling is a serious crime, they don't say anything about an otherwise honest resident who merely wishes to place a bet. The State of Rhode Island adds its own legislation on the subject, but uses this as a template meaning that contrary to popular belief, it's actually quite possible to legally gamble in Rhode Island.
RhodeIslandGamblingLaws.com is here to not only guide Rhode Island residents through an in-depth look at the laws in their home state governing the act of gambling, but will help show them the easiest and most convenient ways to gamble without having to worry about interference from law enforcement agencies or from dangerous criminal elements.
Gambling Legality - Is It Legal To Gamble In Rhode Island?

While a quick perusal of the Rhode Island gambling laws may make it appear as though they have strict policies regarding gambling, a quick consultation of the definition of "gambling" and section 11-51-1 heading a of Rhode Island state code will reveal that the actual act of betting is not against the law at all. Rhode Island defines the act of "gambling" as "pool-selling, bookmaking, maintaining slot-machines, roulette wheels or dice tables, and conducting lotteries, Policy, Bolita, or numbers games or selling chances in them."
It's easy to see in this definitions that the words "betting" or "playing" are not mentioned once, which means that the law takes no umbrage with an honest Rhode Island resident who merely places bets or wagers even within their home state. In fact, the only penalty outlines in Rhode Island legislation that even comes close to prosecuting those who would make bets or wagers is outlines in section 11-19-21 of state policy. This section declares that "frequenting" an illicit gambling place is unlawful, and that anyone found guilty could be jailed in Rhode Island for up to thirty days. While thirty days in jail is no laughing matter, it should be noted that this is the maximum punishment, and is rarely enforced as such.
Still, so long as a resident avoids major, seedy underground casinos, they should not even have to worry about what the minimum punishment for that crime is.
This however, should not be taken to mean that all gambling offenses in Rhode Island will merely be shrugged off by state authorities. If one in the state is found guilty of "keeping a gambling place" as outlined in section 11-19-18 of state legislation, this would be a very serious crime. Not only are state authorities incredibly serious about seeking out and ensuring this crime is prosecuted, the punishments for committing it can be quite steep. If one is found guilty of "keeping a gambling place" in Rhode Island, they may be sentenced to up to two year in a state prison as well as a fine of up to $5,000.
Obviously, this is serious criminal business that no one would want to be mixed up in, so residents of the ocean state will want to take special care to avoid this crime!
Difference Between Gambling & Keeping a Gambling Place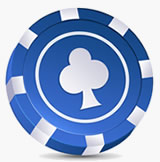 The first thing that needs to be noted before this passage continues is that, for the purpose of the rest of this passage, the term "gambling" does not mean the legal definition as outlined above and in Rhode Island legislation, but rather the traditional definition of "gambling" that has come to mean the act of placing bets or wagers on either a future event or a game of chance.
That being said, the distinctions between these two acts are incredibly distinct, which is a good thing considering the disparity in not only enforcement, but the punishments of these two crimes. Anyone can tell that the act of gambling requires two parties. The first party must make a conscious decision to gamble and wager money by walking into a gambling place, wagering some money and playing a game. A second person is required to take that money and either keep track of it with regards to a future event (usually a sport of some sort) or to operate a game for the player. This second person, whether they are the owner, renter, or just an employee of a larger syndicate, is probably guilty of "keeping a gambling place."
However, it's not as though state officials are busting down the door in every neighborhood breaking up every private poker game across every square mile of the state, for there is one important condition to be met for the mere host of a gambling event to be found guilty of "keeping a gambling place," they must be making a profit off the game.
This does not mean that, by virtue of skilled playing or wise betting that they come out ahead, but rather that the host has put themselves in a position to earn a profit regardless of whether they are placing bets and wagers or not. Some means of doing this are by charging admission for the privilege to play a game, operating a sportsbook in which the guilty party collects money from losing bets and pays out winners, often collecting a profit in the process, charging for food, drink or merchandise at a markup through the course of a game, operating any traditional casino table games as the "house" who always has the strongest chance of winning, or collecting a small percentage of each pot from a poker game which is often referred to as a "rake."
Just so long as a Rhode Island resident avoids this very specific act, they will be able to gamble to their heart's content in their home state without any fear of local law enforcement enforcing Rhode Island gambling laws.
Rhode Island Gambling Statutes
Rhode Island Sports Betting Laws
In 1992, the federal government passed the Professional and Amateur Sports Protection Act through Congress. This act effectively prohibited all but four states who were grandfathered exceptions from sanctioning any sports betting within their state's borders. Unfortunately, since Rhode Island was not one of the four states, it would be impossible for them to sanction sports betting with federal law such as it is. This means that for any land based sports betting in the ocean state, one would be forced to seek out an illicit, criminal sportsbook.
It's a good thing then that there are many legal online sportsbooks for Rhode Island players. With the state of sports betting such as it is in Rhode Island, thousands of residents log onto their offshore sports betting accounts every day to make sure all their bets are in before the Patriots kick off again.
Rhode Island Casino Laws
The state of Rhode Island has sanctioned two casinos to be built within their state lines, however, these are nothing to really spend much time for serious gamblers to get excited about. These casinos are only licensed to carry video gambling games, like digital slots and video blackjack or roulette. Although it's possible to play for money in these devices, it's not the most satisfying experience for those who wish to have a more intimate gambling experience.
For all intents and purposes, residents of Rhode Island can get the same experience from legal online casinos, with the added perks of not needing to leave the house. Sometimes, online casinos can even offer live dealers via webcam, which is more than the lands based Rhode Island casinos offer.
Rhode Island Poker Laws
While some states will write in exceptions for the game of poker to be facilitated in their state and not be classified as "gambling" on account of it being a game of skill rather than chance, Rhode Island has done no such thing, despite the raving popularity of poker in the United States. In the entire state of Rhode Island, there is nary a dog track or a standalone poker room where one can sit down at cards and chase the red dragon of great profits and glory.
Luckily, the state of Rhode Island will not interfere with the institution of home games. Not only are private games amongst friends over beers safe from legal prosecution, but Rhode Island residents may spend a quiet night in playing online poker with no legal risk involved.
Legal Age To Gamble In Rhode Island / Betting Age in RI
In addition to being very lenient towards residents who want to gamble, Rhode Island gambling laws are generous in their gambling age limits as well. As soon as a resident is old enough for their government to ship them off to war, they will be able to legally gamble in their home state. However, there could be a steep price to pay for those who attempt to gamble before they reach 18.
Not only will they certainly face a penalty from whomever they are caught gambling with, (often resulting in some sort of ban and a seizure of funds) but the state will hand down a hefty fine and probation, as well. Probation is not a great way to get an adult life started, so all Rhode Island residents would be well advised to simply wait until they are over 18.
Safe Places For Gambling In Rhode Island
On-Land:
Unfortunately for Rhode Island residents, their casinos could easily be mistaken for arcades. With only video slots and casino games available in the two sanctioned casinos in Rhode Island and nary a poker room or pari-mutuel betting facility around, no one in Rhode Island is doing any serious, legal land based gambling without driving across state borders.
Online/Web-Based:
Fortunately, several legal Rhode Island gambling sites are available on the web. While the prospect of a legal gambling site may be confusing to those who have followed along and gathered that even though Rhode Island residents are perfectly within their rights to participate in gambling, it is a serious crime to provide it for anyone, the offshore location of these gambling networks leaves them well outside Rhode Island and US jurisdiction. Therefore, not only do these websites provide the opportunity for Rhode Island to gamble, they provide the opportunity to gamble with legal, legitimate businesses. This guarantees both the financial security and rules a fair play that can only come from venues that are certified by reputable international gaming commissions.
Rhode Island residents will be able to join at numerous sites that allow players to do anything from bet on sports, to play slots, or to even play bingo for real money. Those at least 18 years old can safely take part in the fun without having to fear Rhode Island gaming laws.
Rhode Island Residents Best Legal Gambling Site
RATED:

Bovada - #1 Overall Betting Site For Rhode Island Players
Just because there are a lot of Rhode Island gambling sites for you to choose from does not mean they are all the best choice. Wise gamblers have found time and time again that the place to trust for all their gambling needs is Bovada. This online gambling network for Rhode Island players provides not only the most security and the experience that only a business that has been serving US residents for over 20 years can provide, but the most reliable financial network.
In fact, Bovada goes to such great lengths to build faith in their payout system that they offer payouts that are completely free of any fees attached as often as once a month. That means that as many as twelve times a year, you can have a check with all your winnings delivered right to your front door completely free of superfluous charges, even though it's coming from a foreign territory! This is more money for you, which means more bets t place, which means more chances to win big!
Other Top Gambling Sites For Rhode Island Players:
Legal Disclaimer - Get More Help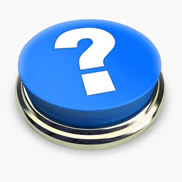 Although we certify the information on this page as accurate, we are not lawyers and therefore cannot give out consultations. If you are not comfortable gambling in RI, or would simply like more info, further questions should be directed to a legal professional or to the Rhode Island legislature at www.rilin.state.ri.us, which allows residents to access the entire library of Rhode Island gambling laws.